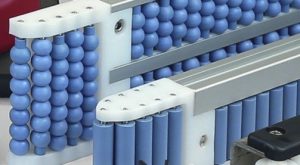 Virtually every manufacturing and distribution operation uses conveyor systems to move parts and finished products from one location to another and from one process to the next.
Regardless of the products being conveyed or the processes with which the conveyor system interacts, all conveyor systems have the same basic components: belts, rollers, guides, bearings, and drives, to name a few.
These are the components that provide the power and motion that enable the conveyor system to function.